Large Christmas Tree Installation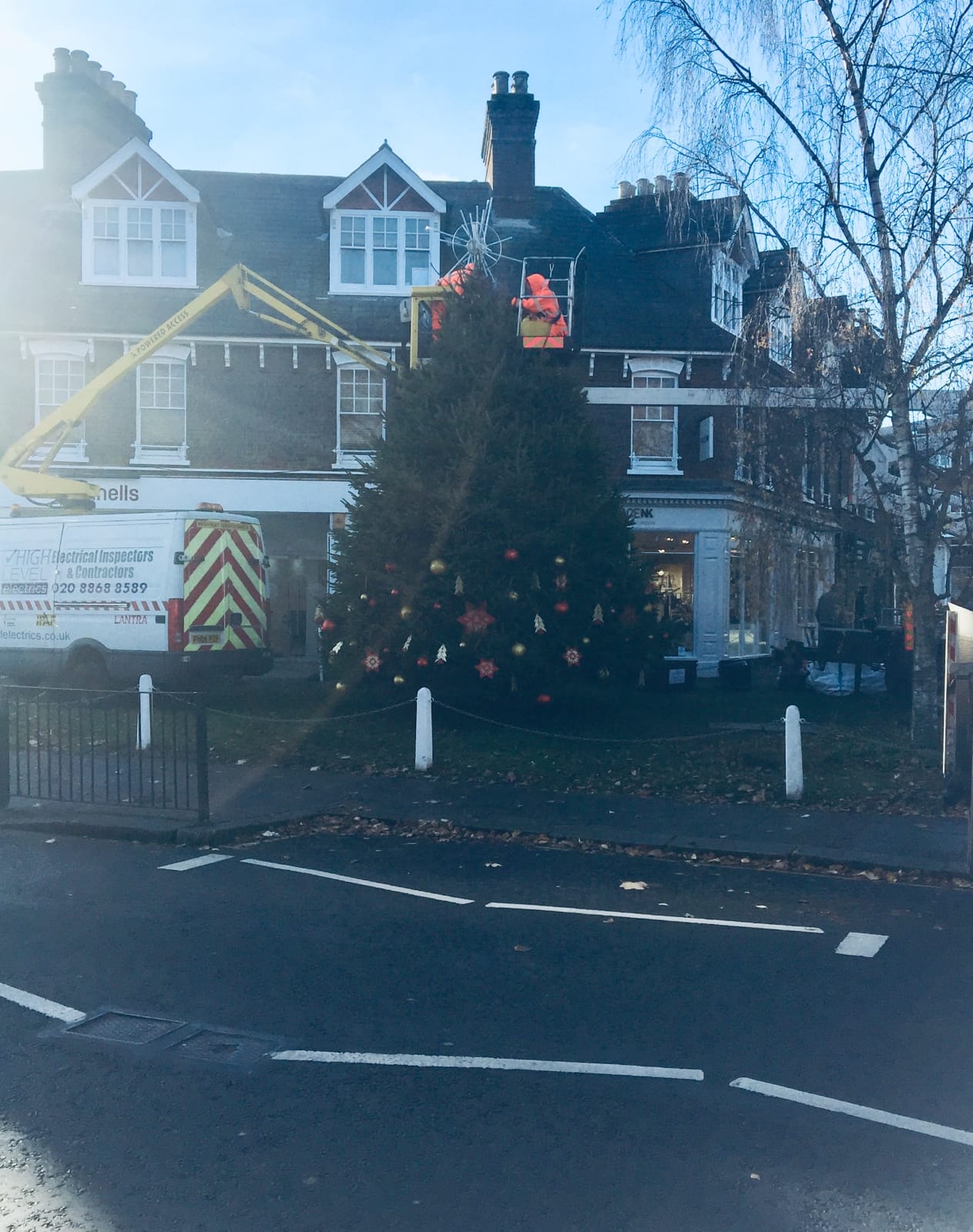 We absolutely love big Christmas trees! We have years of experience in offering a full installation service and are happy to offer advice on getting the best from your Christmas display. Call us (02035199997) for a quote or complete the form below. We offer real Christmas trees as well as Commercial grade large artificial Christmas tree services.
Christmas Tree Installation Team
Each and every year the Elf Christmas tree install team get to work. We have Elf install teams on standby throughout the country with Elf HQ in London. Most of our Christmas trees are installed in London but to an Elf it makes no difference where you are, we provide the service nationwide. We supply and install large display trees for throughout the year for film, tv and commercial shoots. From November to December we focus on organised displays for everything from Local Councils in London to Shopping Centres in Manchester. We also manage Christmas tree decorating for Hotels, Hospitals and Football Clubs.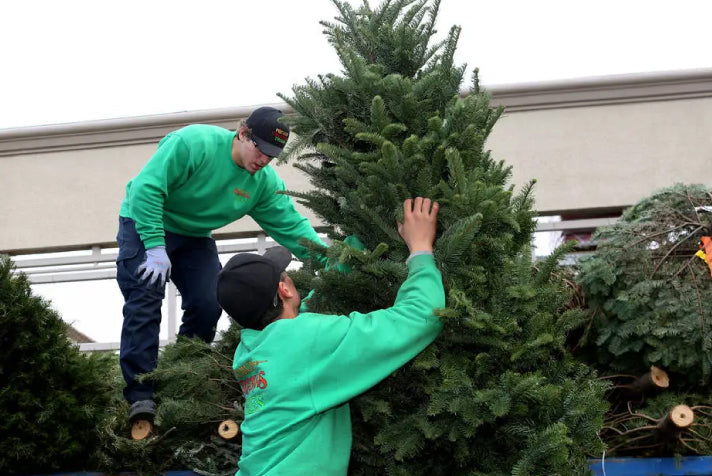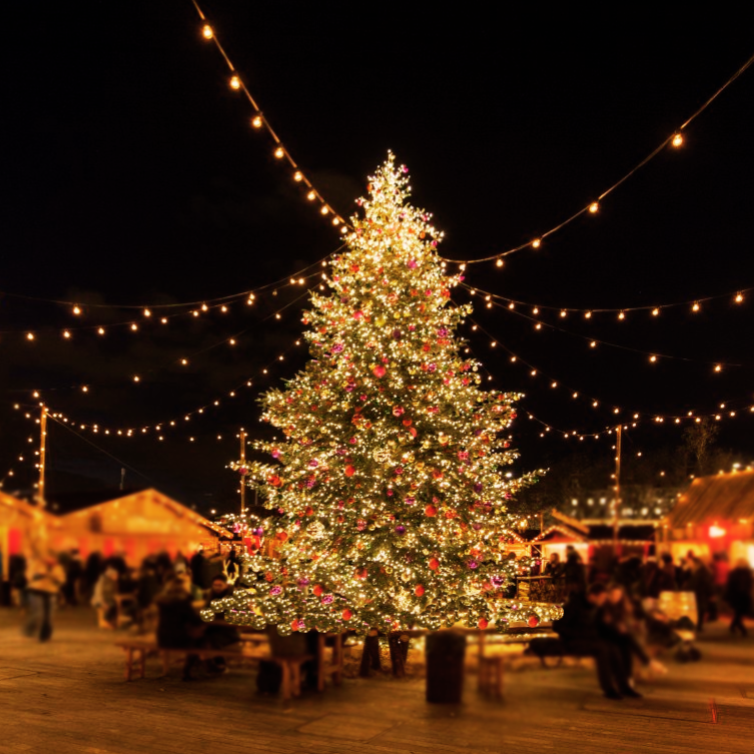 How Much Does A Large Christmas Tree Cost?
Our services are bespoke. We need to take into account a number of things to arrive at your tailored quote. Where you would like the tree has an impact of the price. We have put massive Christmas trees up on top of buildings, actually floating on canals and in private homes. A driving factor is just how big your Christmas tree is. To give you an idea of price: Anything up to a 12 foot tree can erected by our in-house Christmas tree delivery team. These can normally go in a large stand. Tree installation from 12ft up need to be reviewed by an erection specialist (stop laughing, an Elf has to make a living)! These trees will require a heavy duty Christmas tree stand. These stands are designed and built in-house by our fabrication team throughout the year. When we get to above a 20ft Christmas tree we will need to employ a crane to lift the tree into place. Installation over 25ft a steel frame Christmas tree stand will be used. If your location demands a really imposing statement tree then we are going to need a bigger team. A 30ft Christmas tree is often twice the size of a 20ft one. So the bigger your tree the more intensive the work to erect and decorate it. A good part of the time with the installation service is spent decorating your Christmas tree and this is what really dictates the number of elves required and amount of lights. We recommend just using lights for larger trees but we can supply massive babbles if required. After Christmas the Elves fly in and de-decorate your trees, pack away, remove and recycle.
Let's make this happen!
Let the elves give you a quote:
Our Process
Our services are bespoke - we want each display to represent the perfect Christmas. Budgeting for your Christmas display service: Good Elf will undertake a virtual site visit using Google maps give some advice on what you might like to have, and provide an accurate fixed price quote. A typical quote will include (as required):
*A massive Christmas tree to suit your site including delivery
*Programme of works - We work 24 hours a day through the entire Christmas period, so we can fit out of hours if appropriate.
*Additional decoration to compliment your statement Christmas trees
*Lighting design and hire
*Putting the tree up
*Taking the Christmas tree down and recycling it
*Once you have accepted the quote we'll provide you with a risk assessment and method statements as required. We then book your job in and spring into action!
*All of our work is appropriately insured and guaranteed.
Whatever services you for the perfect Christmas the Good Elf will make it happen!
call us 0203 519 9997
Or we'll call you, email us: elf@goodelf.co.uk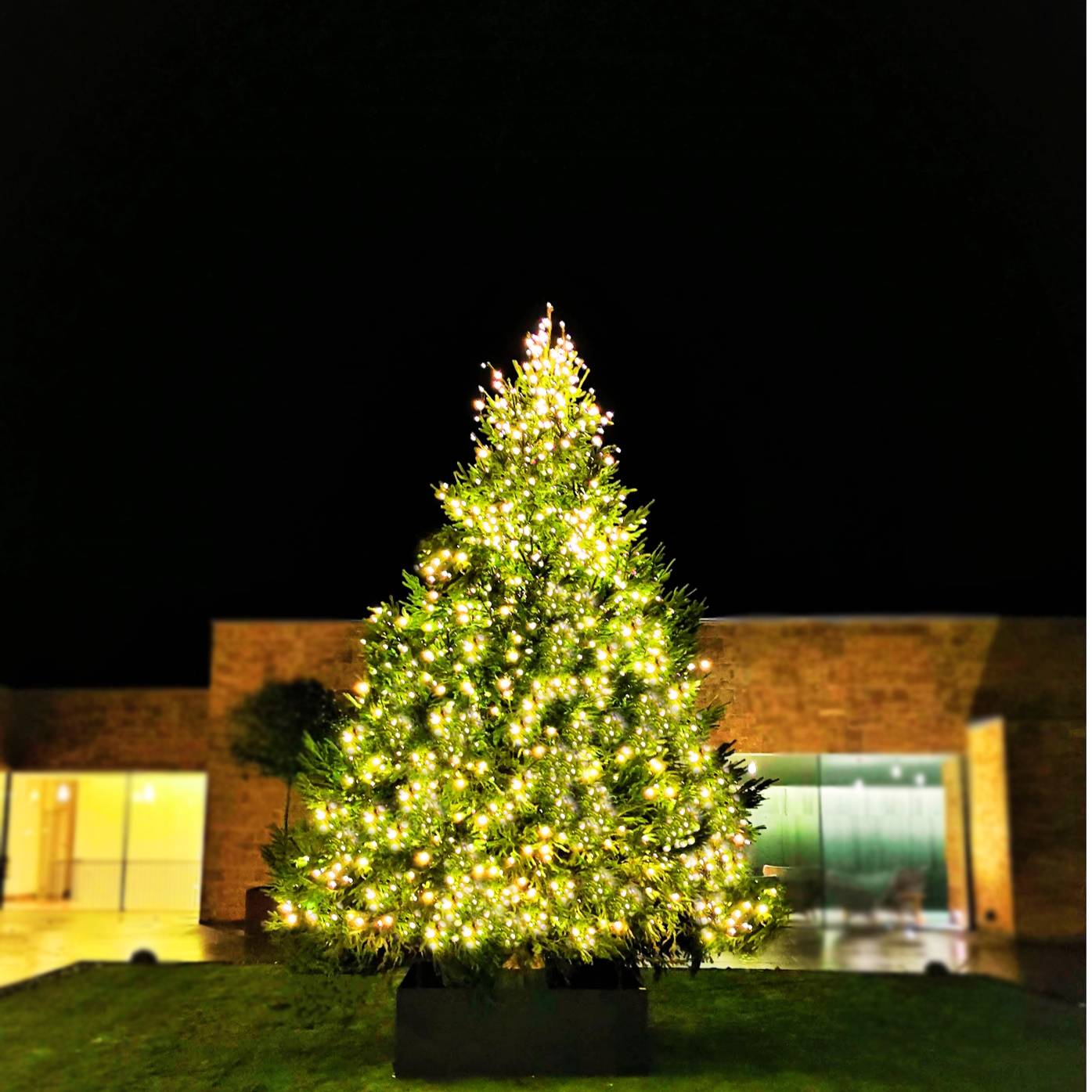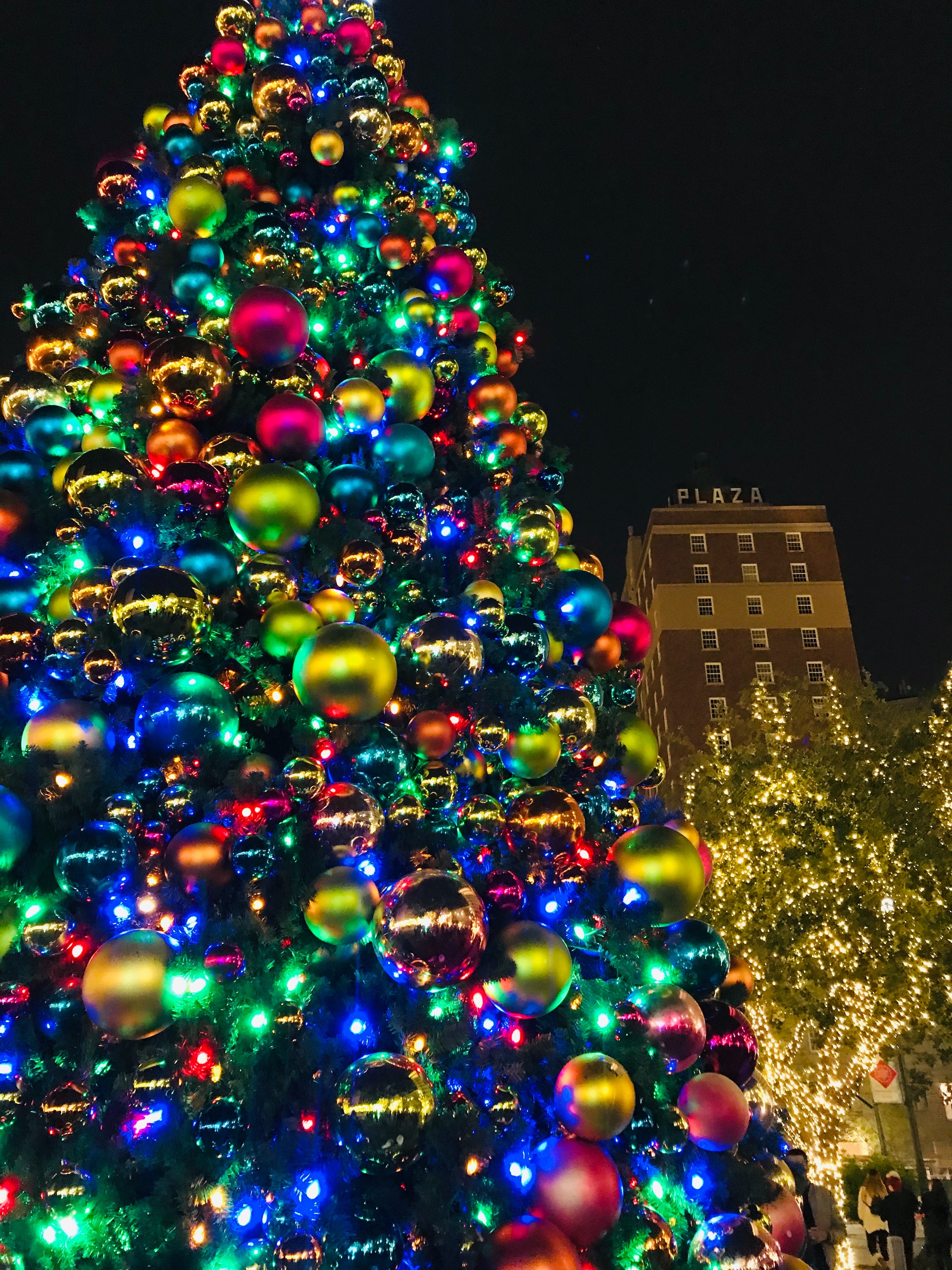 Good Elf And Safety!
We see ourselves as a fun brand - it's Christmas!
But installing large real Christmas trees is no laughing matter. It is serious business involving a team of expert specialist Christmas tree installers.
You can relax as far as Health and Safety is concerned, Elvis Elf heads up Elf and Safety in our London office and ensures all our installation services meet current standards.
Good Elf's trained installation teams are able to deal with all aspects of Health and Safety, both for the delivery, installation and collection of your trees. Our assessments include fire risks, electrical risks, tripping risks and other factors, giving you complete peace of mind.
We still call them Elves thou ;)